Non-Fiction Books with Kathryn Lasky
---




ATLANTIC CIRCLE

By Kathryn Lasky Knight
Photographs by Christopher G. Knight
Now an Amazon ebook and in all electronic formats at Smashwords

Color photos and only $3.99

A Dolphin Book of the Month Selection

Read the New York Times review



Interrupted Journey:
Saving Endangered Sea Turtles

By Kathryn Lasky
Photographs by Christopher G. Knight
Candlewick Press, Spring 2001

A Junior Library Guild Selection

Read the Starred Review in Booklist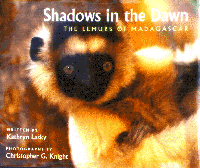 Shadows in the Dawn:
The Lemurs of Madagascar

photographs by Christopher G. Knight
Harcourt Brace, Spring 1998
Best Books of the Year: CBC Banks Street College of Education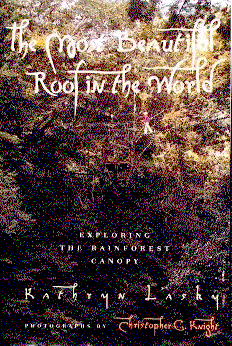 THE MOST BEAUTIFUL ROOF
IN THE WORLD
Photographs by Christopher Knight,
Harcourt Brace, 1997
Exploring the rainforest canopy with a remarkable woman canopy biologist, Meg Lowman.
Starred Review in April Booklist
Review in Hornbook
Smithsonian Magazine Best Science Books 1997
Cricket Magazine Editor's Choice for 1998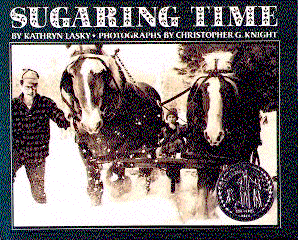 SUGARING TIME
Photographs by Christopher Knight, Macmillan, 1983
"The beauty and clarity of the expository writing, accompanied by informative action-filled photographs excite reader's interest in Vermont maple sugaring time. The style is rich and clear as 'fancy' syrup." Language Arts
"..a blend of poetry and science which makes for a very enjoyable reading experience. Kathryn Lasky involves all the reader's senses in her memorable description.."Appraisal
Newbery Honor Book
ALA Notable
New York Times 13 Best Children's Books 1983
Filmstrip released by Random House/Miller Brody, 1984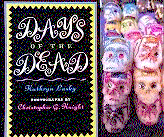 DAYS OF THE DEAD
Photographs by Christopher Knight, Hyperion, 1994 "..
Lasky's text is clear and vivid, aware of the mystery of a holy day that dissolves the border between the dead and the living." Bulletin of the Center for Children's Books
Booklist Editors' Choice 1995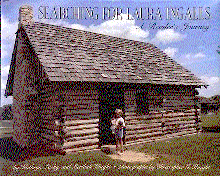 SEARCHING FOR LAURA INGALLS
Photographs by Christopher Knight, Macmillan, 1993
"..a nostalgic journey to rediscover the reality of midwestern pioneer life..bringing the past and present together." School Library Journal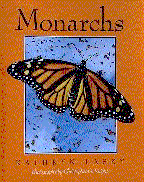 MONARCHS
Photographs by Christopher Knight, Harcourt Brace, 1993
"Vibrant description melds with fascinating full-color photographs in a book that strikes a perfect balance between science and humanity." School Library Journal
Starred Review, School Libary Journal
Pointer Review, Kirkus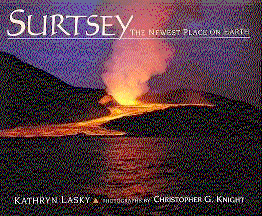 SURTSEY, THE NEWEST PLACE ON EARTH
Photographs by Christopher Knight, Hyperion Books for Children, 1992
"..along with excited scientists, (readers) enter a living laboratory and watch as life struggles to develop precarious footholds - rather like entering a time machine to earth's fiery beginnings. Well organized, finely tooled, and beautifully designed - a treat for inquiring minds and eyes." School Library Journal starred review
ALA Notable, 1993
NCTE CLA Notable Children's Book in Language Arts
Obis Pictus Nominee, Best Non-Fiction Book ,1992
NYSRA Charlotte Award Nominee, 1994

DINOSAUR DIG
Photographs by Christopher Knight, Morrow Junior Books, 1990
"..a riveting behind-the-scenes glimpse at the gritty work involved in unearthing fossils." Christian Science Monitor
"Knight's clear, expressive photos capture the country's majesty and the delight of these real children, actively engaged in excavating fossils that are 67 million years old" Kirkus
Parenting Reading Magic Awards
Parent's Choice Honor Book Booklist Best Books 1990
ALA Notable Book 1990
John Burroughs Outstanding Nature Books 1990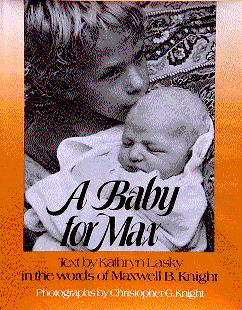 A BABY FOR MAX
Photographs by Christopher Knight, Scribners, 1984
"Five-year-old Max tells the story of his sister's birth in this sensitively written, "real-life" book. The text, combined with Max's father's beautiful photographs, helps us understand the various feelings that are part of being a big brother." American Baby
---

Last modified: April 26, 2012